THE KUPPI, KHUPI, KUPPA
The Kuppi, also known as the Khupi, and Kuppa, is a handmade bulbous leather bottle used to contain oil.
Traditionally made of camel skin, the Kuppi has history alongside the manufacturing of Traditional Indian Attars. Used to age the sandalwood infused perfumes, the Kuppi contains oil while allowing a slow evaporation of water leftover from distillation. Oils can also be stored for many years in a Kuppi without altering the composition negatively. There are still attar manufactures who use the leather bottles, but the art of crafting the Kuppi bottle, and the the tradtiion of using them for aging attars, is a fading practice along the shrinking Traditional Indian Attar industry.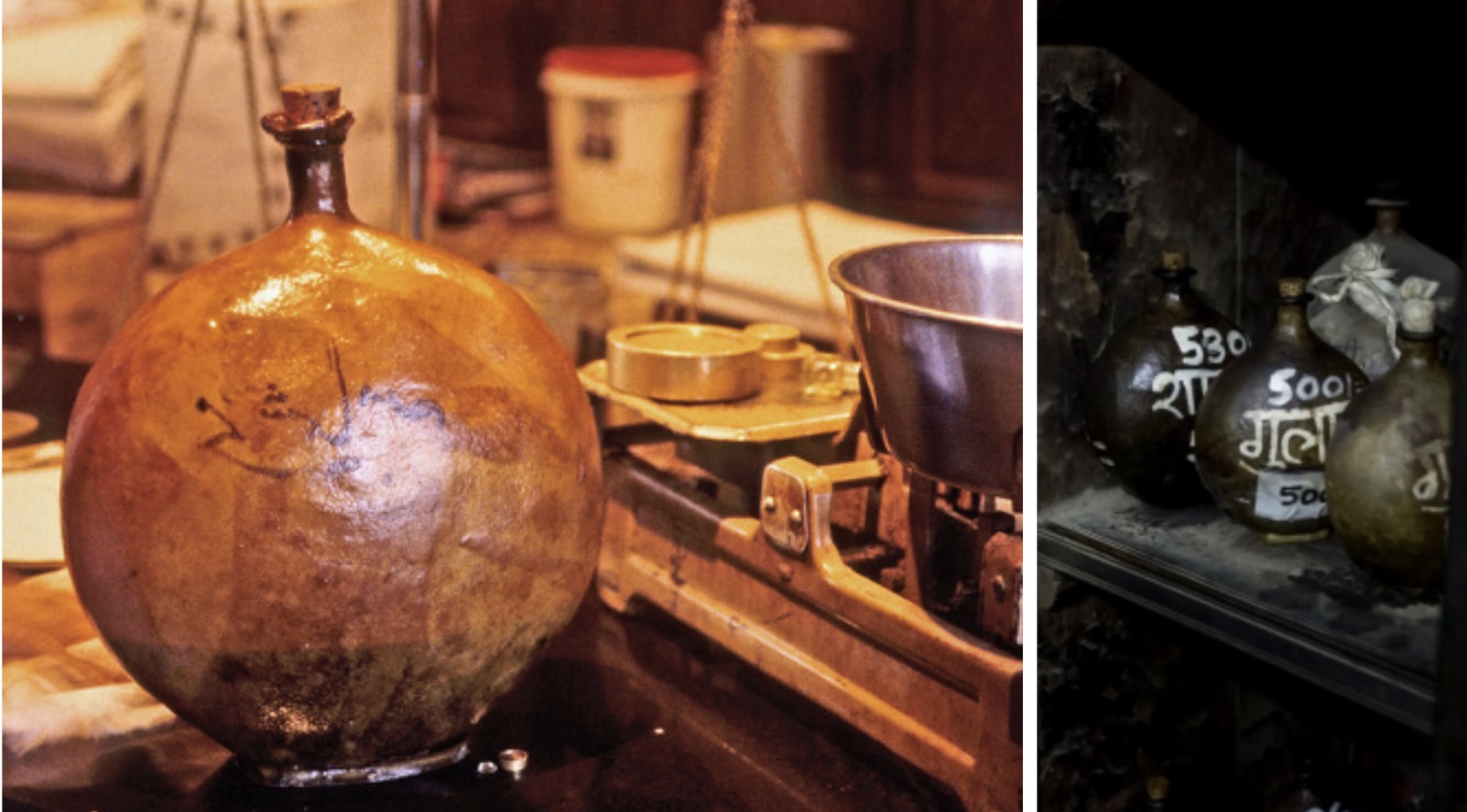 Traditionally camel skin is used to make the Kuppi.
First the hide is cleaned, boiled into a glutinous state, and pounded into a gluey mass.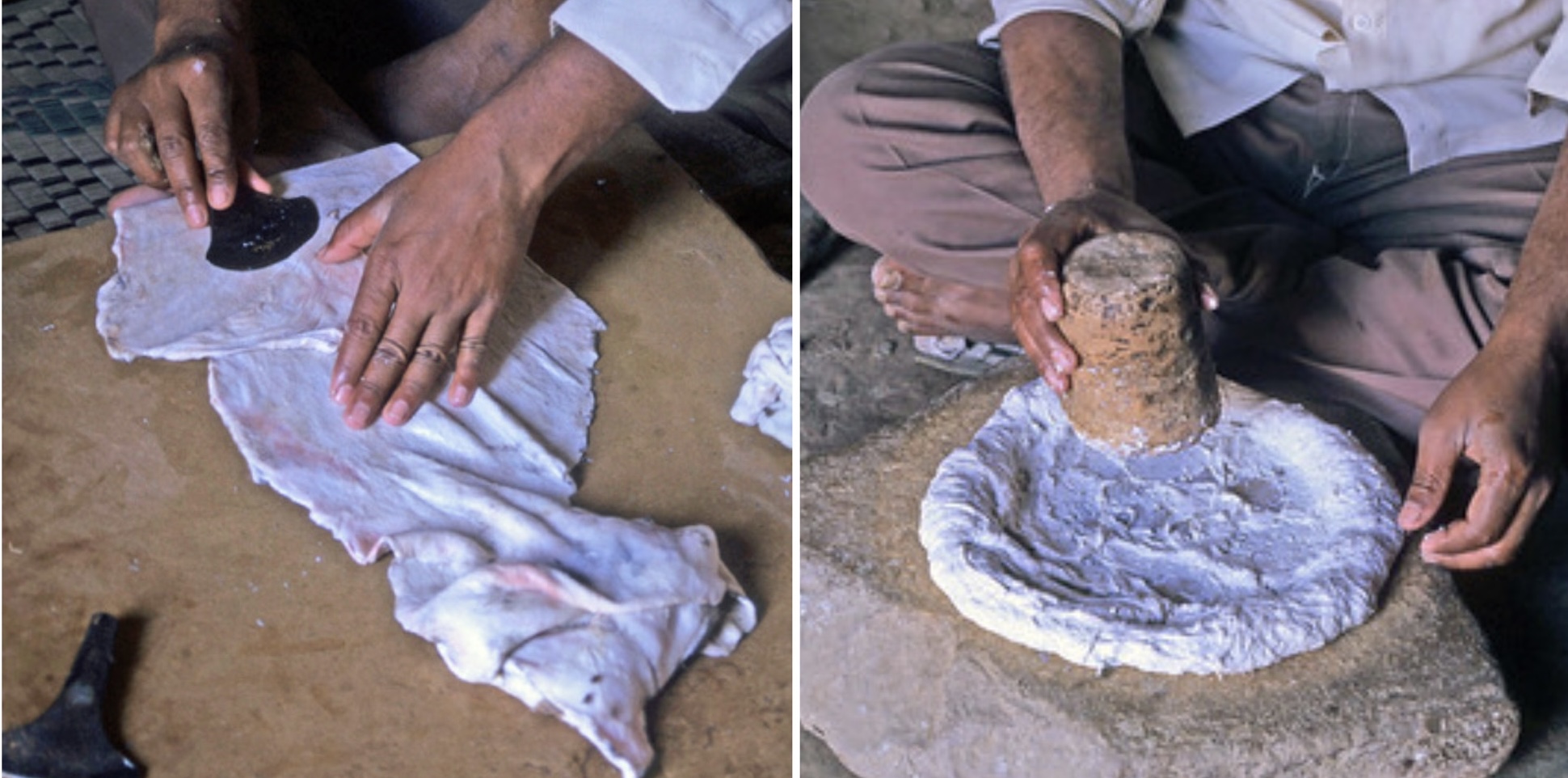 Clay is used to form a bulbous shaped mold, and then sun dried. The prepared leather pulp is then formed over the clay mold until it's desired thickness is achieved. After the skin dries into a hard shaped vessel, the clay is carefully broken inside, removed, and finally the Kuppi bottle is varnished and ready to use.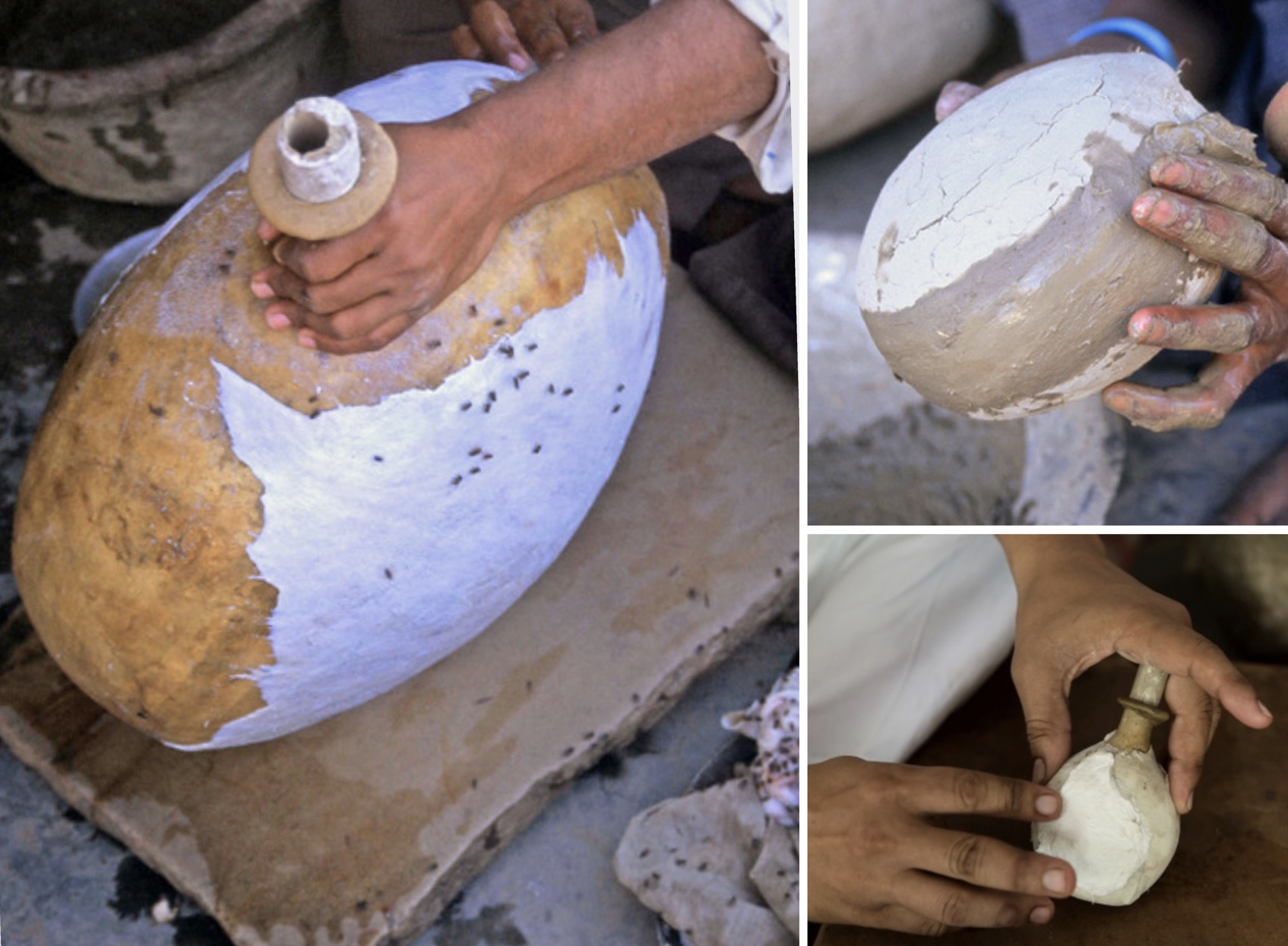 photos above: R. Harlaka, Christopher McMahon, Udit Kulshreshtra
TO PURCHASE A KUPPI BOTTLE, PLEASE CLICK HERE.